Winmark Foundation – CLO Network scholarships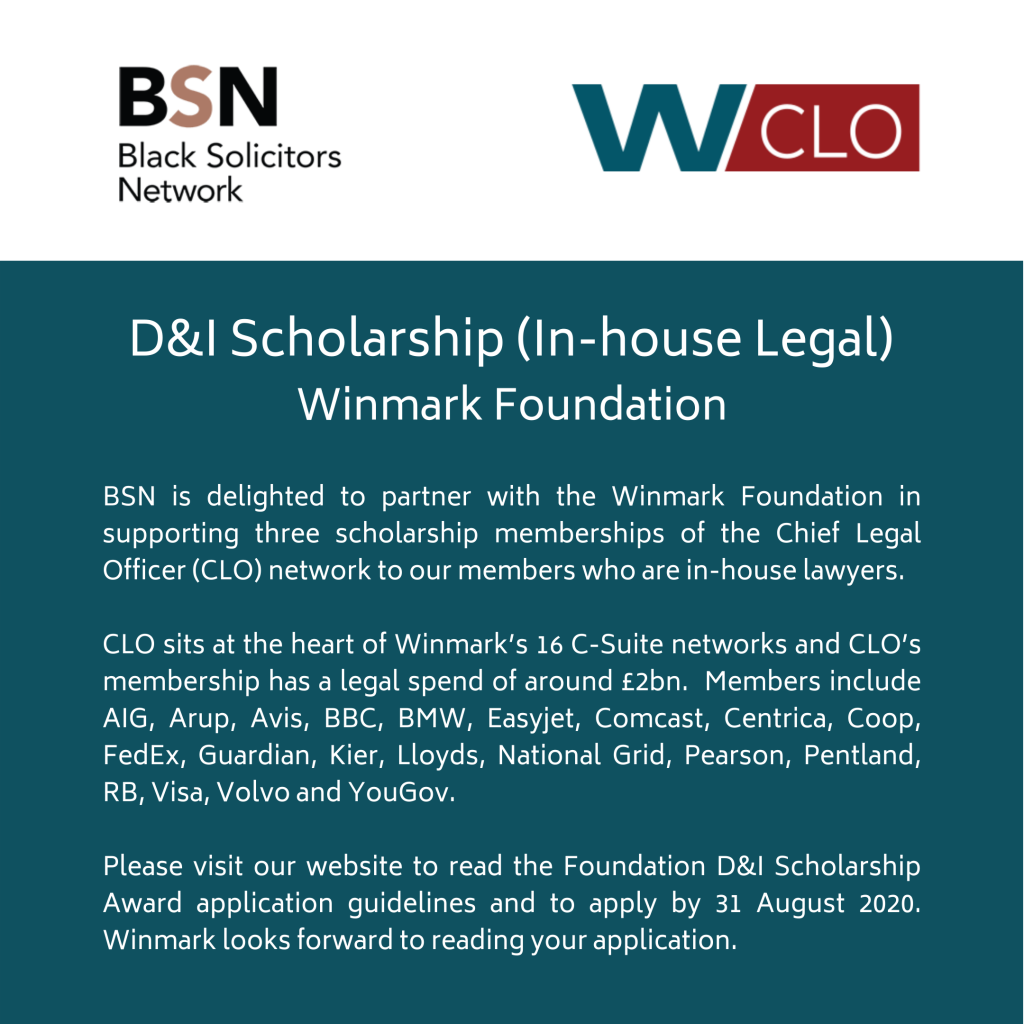 BSN is delighted to partner with the Winmark Foundation in supporting three scholarship memberships of the Chief Legal Officer (CLO) network to our members who are in-house lawyers.
CLO sits at the heart of Winmark's 16 C-Suite networks and CLO's membership has a legal spend of around £2bn. Members include AIG, Arup, Avis, BBC, BMW, Easyjet, Comcast, Centrica, Coop, FedEx, Guardian, Kier, Lloyds, National Grid, Pearson, Pentland, RB, Visa, Volvo and YouGov.
Please click here to download and read the Foundation D&I Scholarship Award application guidelines and to apply by 31 August 2020.
Winmark looks forward to reading your application.