BSN NORTH
BSN North was re-established in April 2016 with the aim of raising awareness of the region's talented BME legal community. Our primary objective is to provide a platform for those with an interest in equality to come together to share and advocate equal access, retention and promotion of BME's within the profession.
As part of this aim BSN North has created a student centred project called 'Grassroots'. This aims to assist aspiring solicitors to fulfil their potential through means of educational workshops, networking opportunities and mentoring support.
For those who are already established lawyers, BSN North also provides seminars, social events and other opportunities which can be utilised to develop and enhance your standing in the legal sector.
News: April 2016 - BSN North re-launch (Ebook link on page 11)........ read more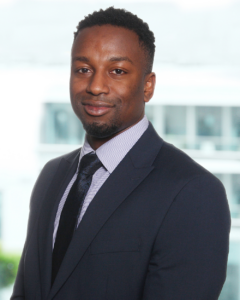 Daniel Adejumo, BSN North, Chair