Welcome to the BSN
The Black Solicitors Network is the primary voice of black solicitors in England and Wales; committed to achieving equality of access, retention and promotion of black solicitors.

We are the leading body that represents the interests of the UK's existing and aspiring black solicitors. We have been doing this since 1995 and importantly now embrace people from a diverse range of cultures and backgrounds.

Who we are
As well as being a significant representative voice for BME solicitors, we are also one of the largest organisations of our type within the legal profession in England and Wales.
BSN City Group

The BSN City Group is the City arm of the Black Solicitors Network (BSN).
BSN North

The BSN North is the northern arm of the Black Solicitors Network (BSN).
What we do

Working in partnership we create and deliver a range of initiatives which contribute to ensuring that our members are supported at all stages of their career and professional development.
Membership

We are an inclusive, rather than exclusive organisation. Membership to the BSN is open to anyone who shares our values of fairness and inclusion, and who is willing to work with us towards creating an equal profession.
Sponsors | Corporate Members
Career and Job Opportunities.
Employers and Recruiters committed to diversity.
Latest News
29
Mar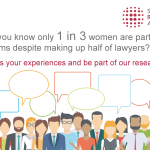 The Solicitors Regulation Authority is carrying out research into the career choices of Female and Black and Asian Minority Ethnic solicitors. We want to know what more can be done to improve the representation of...
25
Mar
The Creative Industries Federation unites the UK's diverse arts and creative industries to secure the policies and funding needed to further Britain's global success as a cultural powerhouse. If you are a board-ready individual and...
Latest Events
There are no upcoming events at this time.