Legal Futures: Top female lawyers' careers squeezed by bias and harassment
Article featuring BSN's Chair, Paulette Mastin
Repost: click here to read on the Legal Futures website
Share on LinkedIn | Share on Twitter | Share on Instagram
1 July 2020 Posted by Dan Bindman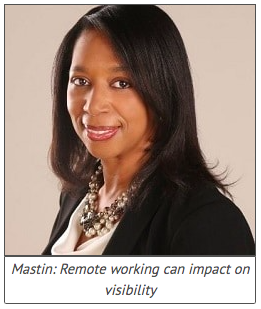 The role of discrimination on the part of both general counsel and clients in disadvantaging female lawyers was revealed yesterday by a survey on improving diversity at partner level in law firms.
General counsel (GCs) were instructing female partners under a fifth of the time, it found, although women made up a much larger proportion of law firm partners overall.
Meanwhile, leading lawyers in top law firms have predicted that remote working as a result of Covid-19 will have a mixed impact on gender equality, with a potential positive effect for women in greater acceptance of flexible working, but also possible downsides for career development in terms of women's visibility within firms.
The results of the survey, carried out by Thomson Reuters, were revealed at a webinar, Transforming women's leadership in the law. Survey participants included nearly 50 magic circle law and other large commercial firms.
The survey found bias where male GCs, who make up around of 80% of general counsel around the world, were only instructing female partners 17% of the time. However, female GCs were little better, instructing only around 20% of their female counterparts.
According to the survey, 22% of top law firm equity partners were female. The picture was improving, with a third of new equity partners women, while non-equity partners made up 36%.
Client behaviours also contributed to the lack of gender diversity at partner level, the survey revealed.
Male clients tended to show bias towards male partners. Compounding this, the survey cited International Bar Association research from 2019, which showed one in five perpetrators of bullying and sexual harassment were clients.
Lisa Hart Shepherd, Thomson Reuters Europe's head of research and advisory services, said: "Thinking from the female lawyers perspective… You're faced with bias away from using female lawyers on one side and then untoward behaviours on the other."
The survey said male equity partners were paid 30% more than women on average.
The impact of the Covid-19 pandemic would have a mixed impact on senior women lawyers' career prospects, the webinar panel predicted.
Ritva Sotamaa, Unilever's chief legal officer, said: "We are already extremely agile but may change things significantly [because lockdown has shown remote working is effective], which may be an opportunity for people in different life situations… And often it's women who feel the need to be at home more…
"But when you work in a virtual environment it also requires you to bring yourself forward in a different way… [which can better suit] some types of personality."
Paulette Mastin, counsel at Linklaters, agreed. Lockdown was leading to changes in attitudes that could ease the path for women to take on senior roles and could be "a huge win" for gender diversity, she said.
"On the whole I think it is something of a breakthrough that there is a new respect for agile working…
"On the flip side though, remote working can impact on visibility in terms of getting career support and sponsorship. When you're plugging away at your screen you miss those social cues, those interactions you would ordinarily have in the office; the insight, say, from a helpful colleague about a client opportunity.
"So the opportunity to build relationships is actually hindered by virtual working systems and I think one has to work that much harder at being more creative… when it comes to visibility and relationship building and connecting with others as part of advancing your career."
Kevin Hogarth, global director of people and culture at Norton Rose Fulbright, concurred. "This crisis has certainly demonstrated we can operate our business [with remote working] where productivity doesn't drop off the edge of a cliff…
"But our surveys show that the vast majority of staff don't want to work remotely all of the time… and I think it's harder to develop those organic relationships if you're not in the office.
"Also, it won't help with the unequal distribution of domestic work at home… So to the extent that is an impediment to women [the firm will have to have to take steps to counter it]."