BSN's Big Conversation: How do we operationalise vocal commitments on race in the law? BHM – October 21st 2020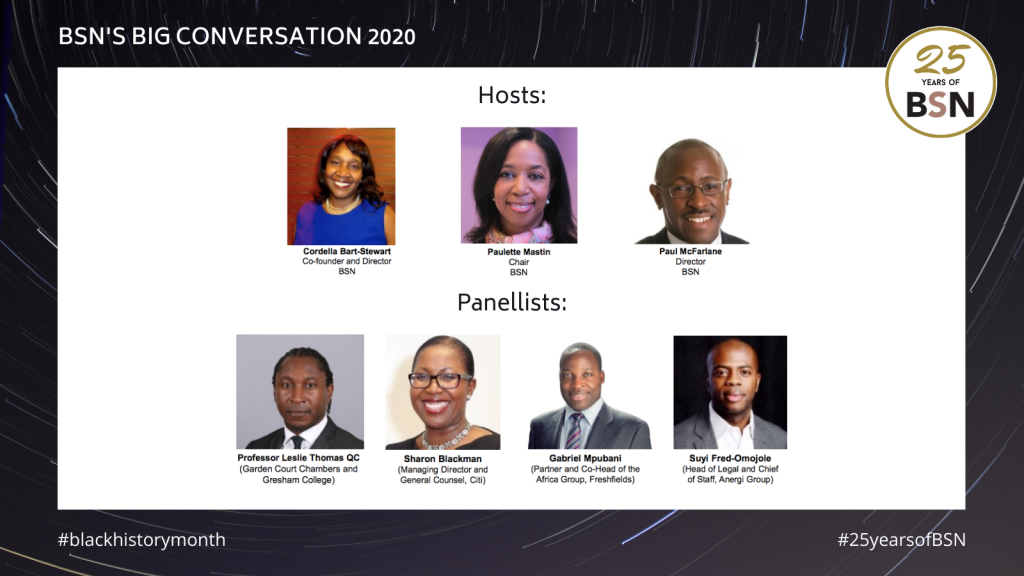 ---
Resonating with its Open Letter "A call to action for racial diversity" published in June to the legal profession and to mark BSN's 25th Anniversary, BSN's Big Conversation explored issues of race equality and equity in the legal profession and the criminal justice system, and tangible steps that our profession and those in authority can take to level the playing field and tackle racial injustice.
The insightful and informative panel discussion featured Professor Leslie Thomas QC (Barrister at Garden Court Chambers), Sharon Blackman (Managing Director and General Counsel at Citi), Gabriel Mpubani (Partner and Co-Head of the Africa Group at Freshfields) and Suyi Fred-Omojole (Head of Legal and Chief of Staff at Anergi Group). The plenary discussion was moderated by Paulette Mastin (BSN Chair).
This event also marked BSN's 25th Anniversary and featured an opening speech from Cordella Bart-Stewart (BSN Co-Founder and Director) which covered the network's 25-year journey of striving towards an equal profession. Closing remarks were delivered by Paul McFarlane (Partner, Capsticks and BSN Director).
A massive thank you goes to our illustrious panel and speakers and to the participants who engaged through their thoughtful questions. If you missed this event, the recording can be viewed here.
---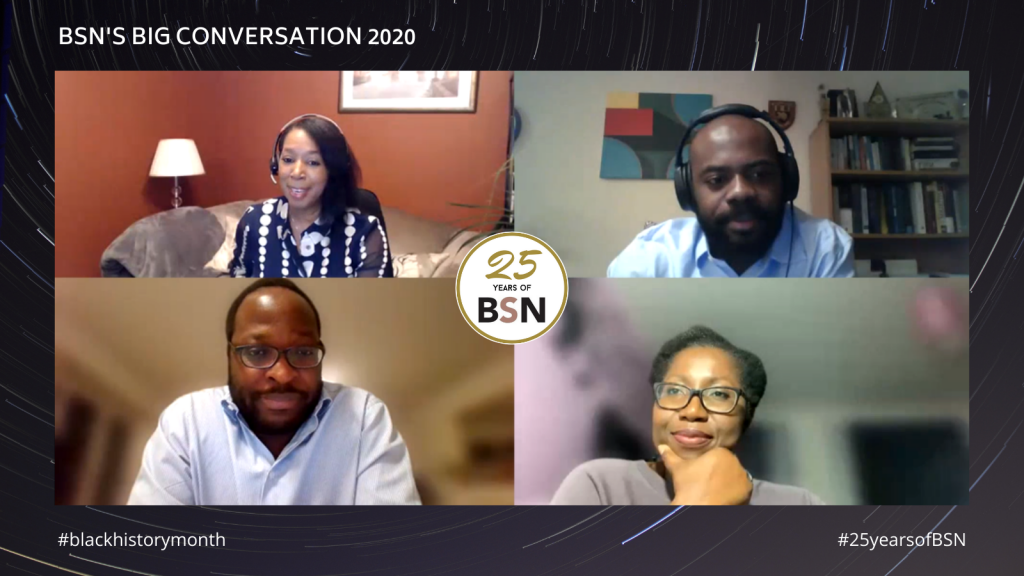 ---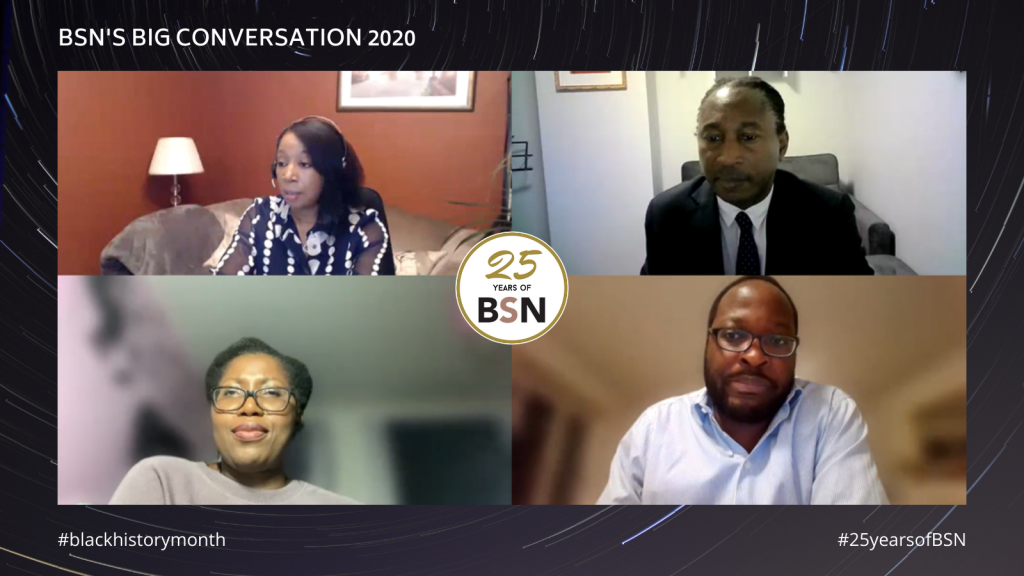 ---