Tribute to Stephen Friday – BSN Director and Co-Founder
Stephen Friday – BSN Director and Co-Founder

It is with deep sadness that we announce the untimely passing of one of the founders and a Director of the Black Solicitors Network (BSN), Stephen Friday, on 13 May 2019.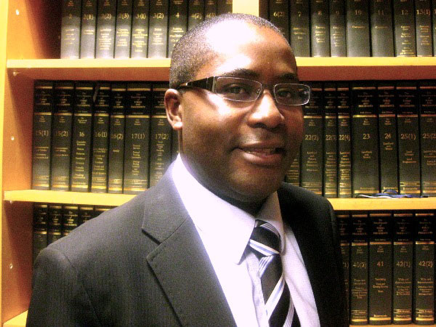 It is often said that the good die young. That is the thought that comes to mind when we think of our dearly departed friend and colleague Stephen Friday. There is a concept called "ujamaa" (familyhood in Swahili) which encapsulates everything he was about.

Stephen was a partner at Percy Short & Cuthbert, a solicitors practice established for over 100 years. As well as running a busy high street practice and other professional commitments, Stephen maintained strong links with the African Caribbean community including teaching at the Lemuel Findlay Supplementary Saturday School in Tottenham. The school was very dear to him and as well as his time, he was a generous benefactor and fundraiser.

Stephen joined the African Caribbean and Asian Lawyers Group (the ACA) shortly after it was formed in 1991, ultimately becoming ACA's chair.

During his time as Chair of ACA, Stephen reached out to BSN which was then newly formed and focused on the interests of solicitors of African Caribbean descent in high street practices and the impact of impending legal aid reforms. He was passionate about establishing a Minority Lawyers Alliance and this resulted in close collaborative working between ACA, BSN, the Society of Asian Lawyers and Society of Black Lawyers for several years. As ACA became less active, Stephen joined BSN helping to set up its current structure and became a Director and the Honorary Treasurer in 2003, positions he held until his death.

He was instrumental in BSN becoming a recognised group of the Law Society of England & Wales, which in turn helped the Law Society to deliver on diversity and inclusion. He continued assisting with careers workshops, mentoring schemes and other development opportunities for students, aspiring lawyers and those already in the solicitors' profession. He was committed to supporting African Caribbean lawyers and helping BSN to formulate and develop policies and strategies to further BSN's aim "towards a level playing field". BSN became a family and would not be the organisation it is today without Stephen's selflessness and commitment.

Stephen was clear thinking, calm, good humoured and always generous with his time. He was gifted with endless talent and as well as a leading solicitor, husband and father he was a playwright, author and musician.

Stephen sadly passed away on 13 May 2019. As well as a dear friend he was a mentor, confidante and a role model. We miss him immensely. He will always be dear to us and in our hearts.
Stephen Friday and the African, Caribbean and Asian Lawyers Group (ACA)
In 1991 Stephen joined the ACA. It was a newly formed organisation, the result of a collaboration between young BAME lawyers and the Law Society. The ACA provided a much-needed support network for young lawyers and students to navigate the 'system' and establish their legal careers.

Stephen was a driving force within the group and dedicated many hours of his time to ensure its success. Stephen was both a director and from 1998-1999, the Chair of the ACA. He helped run mentoring schemes where BAME students were paired with a lawyer for valuable help, advice and work experience. Stephen was also a key player in the ACA's highly successful scheme to help BAME students find work experience with City firms. The legacy of his work with the ACA can be seen today.

Even though the ACA is no longer active in a formal capacity, many of the founder members, of which Stephen was one, have remained firm comrades for almost thirty years. The ACA bound us together in enduring friendship. Our sense of grief at the loss of Stephen is immense. We, along with the countless BAME students and young lawyers who passed through the ACA gates and benefited from its work, owe Stephen Friday a profound debt of gratitude.
Rest in peace Stephen. Gone but never forgotten.