The Human Element
21 June 2010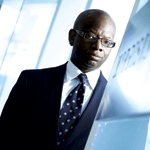 There is something a bit ritualistic about arriving at a law firm's office. While the ubiquitous ­security checks can differ in their intensity, the lull between announcing your arrival and being met by your host is always ­pretty much the same – under cover of checking out the 24-hour news wall or admiring the floral objets d'art you take serious mental note of the day's other visitors.
Unless, that is, you are visiting the London arm of Morrison & Foerster (MoFo). In that case you are likely to be struck by the fact that the US firm's off-Moorgate reception, at least on this blustery morning, is distinctly bustle-free. Even the glass-fronted meeting rooms appear to be empty. It is all, well, just a little bit low key.
But if London managing partner Trevor James is anything to go by, that does not mean there is nothing going on behind the scenes.
Fantastic journey
Having joined MoFo just under four years ago, James has risen quickly to the top. In his own words, he "came to MoFo to start the tax practice and found myself as managing partner". While he describes this ascension as "a good journey", it is a path he has been down several times during his career. Having qualified at Theodore Goddard in 1989, James later spent seven years at DLA Piper, where he eventually became head of tax, before joining Bird & Bird, initially as its second tax partner, but
again becoming practice head.
For those who know him, it came as no surprise when James succeeded Julian Thurston as MoFo's London chief in December 2008, although his promotion did see him make ­history as the first black managing partner in the City (earlier this year he became one of two when fellow US firm O'Melveny & Myers named Solomon Wifa as successor to London head John Daghlian).
Webster Dixon partner Michael Webster, a contemporary of James who works closely with him through their shared involvement with the Black Solicitors' Network, says James's promotion was historically significant from a macro point of view, given that he was the first black partner to hold such high office, but at the micro level it was less extraordinary.
"He's an exceptional lawyer," ­confirms Webster. "And having watched him progress over the years it didn't surprise me. He's a great lawyer and a great communicator."
This sentiment is echoed by a City recruiter who works closely with a number of US firms in London and who admits to being "completely taken aback" when she first met James. "I don't think there are any managing partners of US firms who are as ­honest as him," she says. "With so many ­managing partners there's a lot of ­politics behind the veneer, but not with him. He's just hugely competent."
James puts a lot of his approach down to a piece of advice he received while still a Theodore Goddard rookie in the late 1980s.
"I was the only black person at Theodore Goddard," says James, recalling how undiverse the law was at that time. "One of the partners in my group was one of the first female partners in the City and she called me into her office one day and said, 'Okay dear, you're black. People are going to remember you. Make sure they remember you for the right reason.' That was fantastic advice."
Sitting pretty in the City
For James, practising tax, a subject most people are afraid of, helped in that respect because he "could come in and solve something that people thought was a huge problem".
The fact that during his first year at the helm of MoFo's London office it outperformed the firm as a whole, with office revenue growing by 10 per cent to £21.6m in 2009 while the firmwide figure fell by 3 per cent to $884m (£598m), will certainly have helped.
Much of that growth can be put down to the contribution from the litigation practice, which launched two years ago when Irwin Mitchell partners Jonathan Wheeler, Alan Owens and Kevin Roberts joined. The trio arrived with two associates and a trainee and have effectively built the team from scratch, creating a practice that has, according to firmwide chair Keith Wetmore, "gone fabulously well".
Certainly the group has won some choice instructions. Having tapped into the firm's solid base of tech clients, the team is lining up ­alongside the likes of Allen & Overy, Slaughter and May and White & Case on an action brought by Nokia regarding the alleged price-fixing of LCD screens used in mobiles. Led by Owens, the firm is acting for defendant Seiko Epson Corporation in what is expected to be one of Europe's largest private damages antitrust litigations.
Under Wheeler's leadership the group is also advising a range of music and media companies, including Universal Music, Macmillan Publishing, Random House and Sony BMG, in connection with the administrations of businesses such as Woolworths and Zavvi. The team has also secured a role acting for Icelandic bank ­Landsbanki Islands in one of the biggest litigations to spin out of the global financial crisis.
Yet what has turned out to be a success story for the London office began as something that many see as an inherent weakness in MoFo's strategy. According to one source, the firm can appear uninspiring because, rather than expanding in a strategic manner, it prefers to make opportunistic hires, some of which seem inexplicable given the firm's historic bias to life sciences and technology.
The source says the Irwin Mitchell hires were a "good sign that the firm was trying to expand", but adds that the 2007 hires of Freshfields Bruckhaus Deringer debt capital markets partners Jeremy Jennings-Mares and Peter Green were "a bit of a bizarre cherry-pick" of a team. "I didn't see where they'd fit in with the rest of the firm," the source adds.
Certainly debt capital markets is not the most comfortable fit with the London office's traditional focus on banking, life sciences and technology, but the hires were part of a wider attempt to hold on to key US clients. "MoFo had a good capital markets practice in New York led by Jim Tanenbaum and the plan was to try to get work out of Europe for big clients like Bank of America," says a former partner. "The aim was to find good partners to build those relationships."
And while the capital markets ­practice was obviously rocked by the onset of the recession, the hires also sat well with the firm's ambition to be a major force in the financial centres of New York, London, Hong Kong and Tokyo. According to Wetmore the firm has been "building a bridge between its London and Japan practices", which are capital markets-driven, with Asia as a whole continuing to be "incredibly important".
The deals it has been winning in Asia speak for themselves and ­certainly belie MoFo's niche tech firm past. Among those, the firm's Hong Kong managing partner Ven Tan last year advised underwriters UBS, JPMorgan and CITIC Securities ­Corporate Finance on China ­Zhongwang's $1.2bn listing alongside Latham & Watkins, which advised the company.
Tan also acted alongside partner Paul Boltz, who heads the Hong Kong group's US law offering, to give Hong Kong and US advice to ­underwriters including China ­International Capital Corporation, UBS and Deutsche Bank on the $1.1bn IPO of Sinopharm Group in September 2009. The company was advised by Baker & McKenzie.
Opportunity knocks
But a handful of stellar deals does not necessarily translate into stellar ­performance, and while MoFo was ranked 27th in terms of 2009's turnover in The Lawyer Transatlantic Elite, its profit margin has hovered around the 32 per cent mark for the past three years, having hit 38 per cent in 2006. For the calendar year 2009, a 7 per cent increase in net profit to $292m coupled with a turnover of $884m translated into a profit margin of 33 per cent. That is a far cry from the margins posted by the firms ranked 26th and 28th by turnover – Paul Hastings and Simpson Thacher & Bartlett respectively – which turned 55 per cent and 49 per cent of their respective revenues into profit.
The comparison is obviously unfair given the disparity in the firms' practice mixes, but the numbers do not reflect well on MoFo and have even led some to question its strategic focus – or worse, its lack.
"It's a perfectly fine firm, but just not a player," argues one US source, adding that the firm is "a real B or B minus" that could make itself a "B plus" with a tighter focus on strategy.
"I think they'd have to make some strategic investment in people," the source adds. "They aren't what they could be."
A former partner agrees that strategic investment has been an issue for MoFo, which he believes spent all its energy building up in Asia while ignoring opportunities in the rest of the world. "The concentration on Asia made sense, but one of the bugbears was that while building London, Europe was never a big focus," he claims. "Having a deeper European office network always helps. People in London were interested in it and clients prefer an office network."
Yet when the firm's 360 partners gather in Palos Verdes for their ­annual conference this month, a strategic overhaul will not be on the agenda.
"Our high-level strategy hasn't changed," insists Wetmore. "We want to be a premium international firm servicing clients in the finance, life sciences and technology sectors – around 75 per cent of our revenues come from those sectors. It's not a revolution, it's an evolution."
Such an attitude is, like the firm's London reception, just a little bit low key, leading some to question whether senior management is up to the job.
"It's very hard managing a firm in today's world and you really have to understand the business aspects without losing the humanity of it," says the US source. "I don't think there's a balance there."
The positive side of this statement is that, while MoFo may not be considered outstanding on the business front, it has kept its human edge – no mean feat for a firm that is, after all, ranked within the world's top 30 by turnover.
Supportive environment
This is something that has not been lost on James, who despite running the London office while maintaining his tax practice finds time to advise black and minority ethnic junior lawyers who have contacted him since his managing partner promotion was announced.
"I get emails from students who say things like, 'I'm thinking of ­applying for a training contract, can you help me?'," says James. "I'll tell them to give me a call and if I can fit it in I'll ask them to come and have a coffee. It's not that I may necessarily have any pearls of wisdom, but if I can help I will."
This, it would seem, is just the MoFo way: the firm is described ­variously as being a "nice bunch of people", lacking in "the ego of a firm like McDermott" and fostering a "supportive environment".
Does it matter, then, that MoFo's profitability is below those of its peers – particularly when average profit per equity partner has sat above $1m for the past three years? The answer, as the firm may not like to admit openly, is yes, which is why a spot of strategic investment could yet be on the cards.
Stressing that "merger conversations happen all the time", Wetmore concedes that transatlantic unions are very much "in vogue". MoFo may not be in the market for something that transformative, but could a bit of European expansion be in order?
"I'll have to keep you in suspense," Wetmore drawls.
Article from The Lawyer