New PI service: check your client's records | Updated practice notes | Growth in number of practising solicitors | Excellence Awards 2015
Growth in number of practising solicitors led by large firms
Our latest annual statistical report reveals a slight growth in the number of practising solicitors, mainly due to more hires in larger firms. The key findings include:
an increase in practising solicitors of 2.1 per cent – the total is now 130,382
51.8 per cent of practising solicitors are men and 48.2 per cent are women
an increase of four per cent in solicitors registered in private practice – sharpest rate of growth in nine years
representation of black, Asian and minority ethnic groups stands at 15 per cent – more than doubling since 2000
Read our press release on the findings
Read a summary of the report and order a full copy
Check a client's record before submitting a personal injury claim
From 5 May claimant solicitors will be able to carry out background searches on clients to check for a history of fraud via the askCUE personal injury service. The use of the service will be mandatory from 1 June. It is the result of a joint project led by the Law Society, the Association of British Insurers, the Association of Personal Injury Lawyers and the Motor Accident Solicitors Society.
View the askCUE PI website
Read coverage in the Gazette
Practice notes: keep up to date with expert advice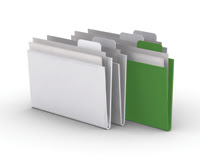 Our practice notes represent the Law Society's view of good practice in a particular area, drawing on the knowledge and expertise of specialist practitioners and advisers. We have recently made minor updates to three of our practice notes:
Council vacancy: Nottinghamshire constituency
Nominations are invited from Law Society members who have a registered address in the Nottinghamshire constituency, or alternatively are members of the Nottinghamshire Law Society. Candidates must be nominated by two other Law Society members who must have a registered address in the constituency.
Download a nomination pack
More about the role of a Council member
2020: help shape the future of your Law Society
| | | |
| --- | --- | --- |
| Join the discussion | |   |
Today's discussion focused on legal education and standards. Join us on Twitter next Thursday from 15:00-16:00 when we'll discuss what role our members want us to play in influencing and lobbying stakeholders. How can the Law Society best represent the interests of its members to government and other stakeholders? How should the Law Society prioritise which issues it lobbies on?
We value your input – find out how you can contribute
Interview: chief executive Catherine Dixon

After 100 days as chief executive, Catherine Dixon is interviewed by the Gazette about ethics, human rights and access to justice binding the profession together, and about how we're developing our new strategy to make sure we're meeting our members' needs.
Read the full interview
Annual general meeting 2015
The annual general meeting of members of the Law Society will be held at the Society's Hall onThursday 9 July at 14:30.
Find out more
Who will be in-house solicitor of the year in 2015?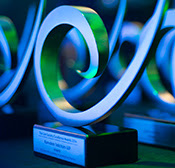 Have you been impressed by a remarkable in-house solicitor?

Celebrate their dazzling achievements by nominating them for the Law Society's Solicitor of the Year – In-house Award.

Don't miss this opportunity to recognise the very best in our profession.

Nominate by Friday 5 June.
Make your nomination
Training and events
Legalex 2015
The UK legal services market is undergoing dramatic transformations instigated by various influences including: market liberalisation, technological developments, new business structures and an increasingly knowledgeable and professionally demanding calibre of client. The Legalex exhibition and conference is dedicated to the business needs of your legal firm, designed to drive growth and efficiency.
Book now – 13-14 May
Compliance for support staff
Paralegals, legal assistants, secretarial staff and administrative staff are often the first point of contact with clients and interact with clients more regularly than fee earners. This practical webinar will provide your support staff with an overview of how compliance issues impact on and affect your firm's commercial activities.
Book now – 19 May
International Marketplace 2015: going global – 5.5 CPD hours
This event will provide business development advice and support for small, medium and regional firms looking to explore opportunities in emerging global markets. It will help you to understand the where, why and how of going global in today's legal marketplace and offers an opportunity to network with leading law firms.
Book now – 1 July
Join the International Division
Property seminars 2015 – 1 CPD hour

Between April and December 2014 over £1.6bn in capital allowances went unclaimed. These seminars will examine how solicitors can meet their obligations under the new capital allowances legislation. It will also look at how firms can grow their business by paying greater attention to lucrative capital allowances work.
Book now – various dates
Join the Property Section

Sponsor:
Making the most of your membership

Lark's bespoke Law Society motor insurance scheme, underwritten by Aviva.
Find out more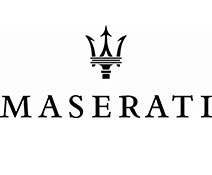 All Law Society members qualify for a discount of £1,000 on purchase of any new Maserati model sold through the official Maserati dealer network.
Find out more