BSN Spring Newsletter 2020
Dear members,
As we come to terms with the unprecedented and profound impact of the Coronavirus (COVID-19) outbreak, we at BSN are focusing on how we can best support each other.
In light of the Government's recent compulsory measures prohibiting, among other things, public gatherings of more than two people, and the uncertainty surrounding this developing situation, we have taken the decision to postpone a number of our upcoming events scheduled for April and May 2020 until further notice. During these challenging times, it is important that we stay connected with each other – we will continue to share with you regular updates on the initiatives and projects that we are progressing behind the scenes, which aim to support our members' professional development and represent the interests of BME lawyers.
Stay safe. Stay well. Stay home. Observe the Government's compulsory measures and guidelines in order to save lives and reduce the strain on our NHS. We will get through this, together.
______________________________________________________________________________
BSN City Group were delighted to launch the fourth rotation of our Creating Pathways for Mentoring and Sponsorship Programme with a kick-off breakfast meeting hosted by Linklaters LLP on 5 March for our 2020 mentee cohort. Over breakfast, we discussed and shared top tips, guidance and anecdotal experience on developing successful mentoring and sponsor relationships and building career capital.
During the restrictions arising from the COVID-19 outbreak, we encourage our mentees to continue your regular meetings and communication with your mentors via audio/video conference calls.
We wish our 2020 mentee cohort all the best with their mentors over the coming year, and extend a special thanks to our senior lawyer mentors for your commitment to nurturing diverse talent.
W: www.creatingpathways.co.uk E: mentoring@blacksolicitorsnetwork.org
______________________________________________________________________________
BSN's Junior Lawyers Group (JLG) hosted another successful event in their "In conversation with" dinner series on 25 February.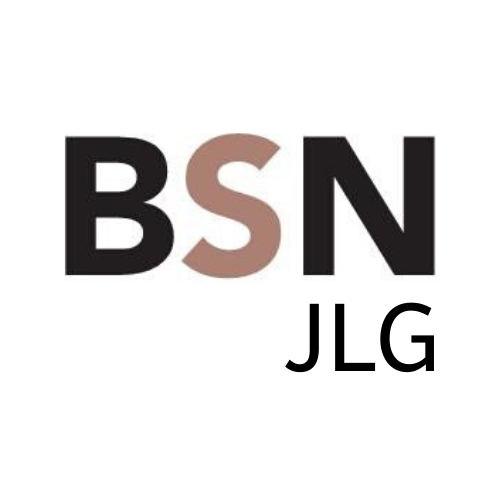 JLG committee member, Ofei Kwafo-Akoto, remarked that junior lawyers in attendance had a positive and engaging discussion with Latham & Watkins partners, Kem Ihenacho, Linzi Thomas and David Ziyambi. Thanks to all three speakers for being so candid about their career journeys, personal experiences and insights. Great to see leading figures in the legal industry actively doing their bit to pay it forward.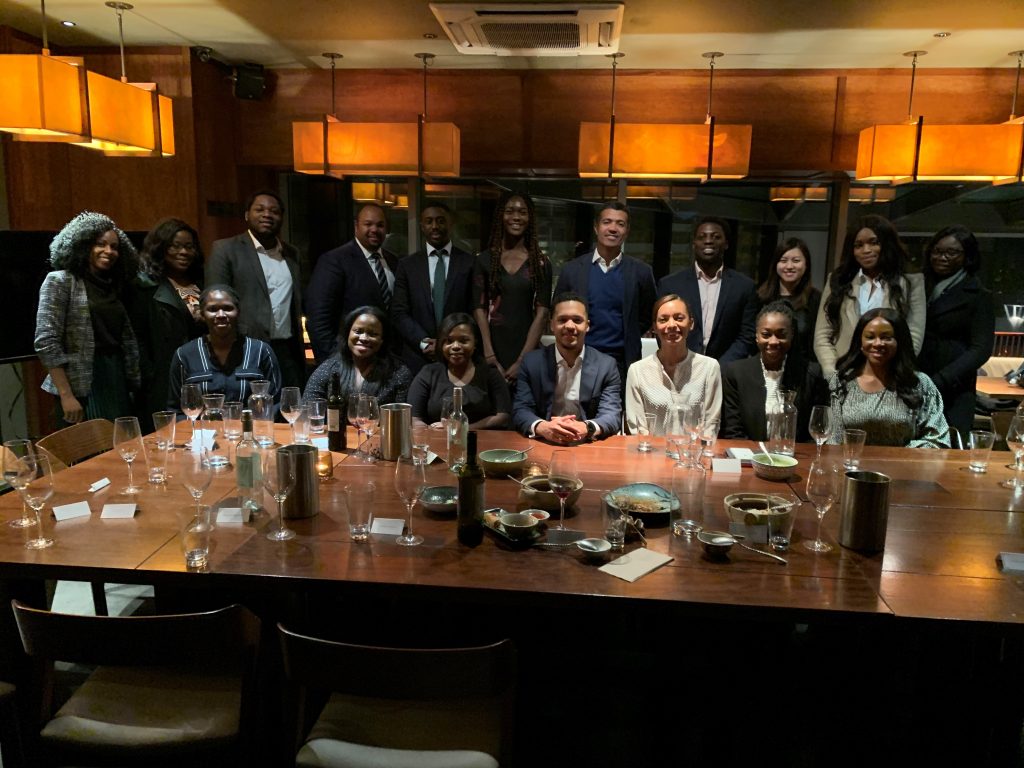 If you or your organisation would be interested in taking part in the next JLG "In conversation with" dinner event later in the year – get in touch!
E: jlg@blacksolicitornetwork.org
______________________________________________________________________________
BSN Grassroots
We are excited to announce that BSN will be launching our 'Grassroots' programme to support our student members in the coming months. BSN Grassroots has its genesis in the BSN Careers Workshops which have been running for over 10 years and BSN North's successful student Grassroots offering. BSN Grassroots will be the core student-facing programme offered by BSN at a national level to BSN undergraduate and graduate student members. We have established the BSN Grassroots Committee who will be responsible for delivering/facilitating networking opportunities, skills workshops, mentoring and other benefits to aspiring solicitors with the aim of enhancing their employability prospects and career success.
We look forward to growing our national offering for our student members and will keep you posted on developments with this programme.
E: careers@blacksolicitorsnetwork.org
______________________________________________________________________________
Criminal Legal Aid Review – An Accelerated package of measures amending the criminal legal aid fee schemes: BSN's Response
As part of the austerity agenda of the coalition government, savage cuts were made to civil and criminal legal aid. In a sop to the access to justice lobby, the government committed to a Post-Implementation Review within 5 years.
The review begun with civil legal aid and in December 2018 it announced a Comprehensive Review of criminal legal aid fees. The final report is due at the end of summer 2020, but the MOJ has agreed on the urgency of putting in place a package of measures required to prevent criminal solicitors firms going under. This consultation invites responses to what they are proposing to implement in respect of 4 out of the 5 areas raised by the Law Society.
BSN has responded specifically to the flawed conclusion of the impact assessment carried on for the consultation. We then go on to endorse and adopt the detailed and comprehensive response of the Law Society which we contributed to in meetings and discussions over recent months. BSN's Response is available here.
Joe Mensah-Dankwah
Director, Black Solicitors Network
______________________________________________________________________________
Mayson Review – The regulation of legal services and those who provide them
In 2018 the Centre for Ethics and Law in the UCL Faculty of Laws began a fundamental review of the current regulatory framework for legal services led by Honorary Professor Stephen Mayson. It is independent of government but in part to explore the longer-term and related issues raised by an earlier Competition and Markets Authority study. The final report should be published soon.
I recently attended a Westminster Legal Policy Forum where speakers included Prof Mayson. Delegates were from a wide spectrum of the advice and legal services sector, regulators and MoJ.
There is a lot happening in the legal market which is or will affect all providers of legal services. In the past few days we have seen new ways of working emerge. Change is inevitable.
Click here to read more.
Cordella Bart-Stewart
Director, Black Solicitors Network
______________________________________________________________________________

BSN's Marketing Committee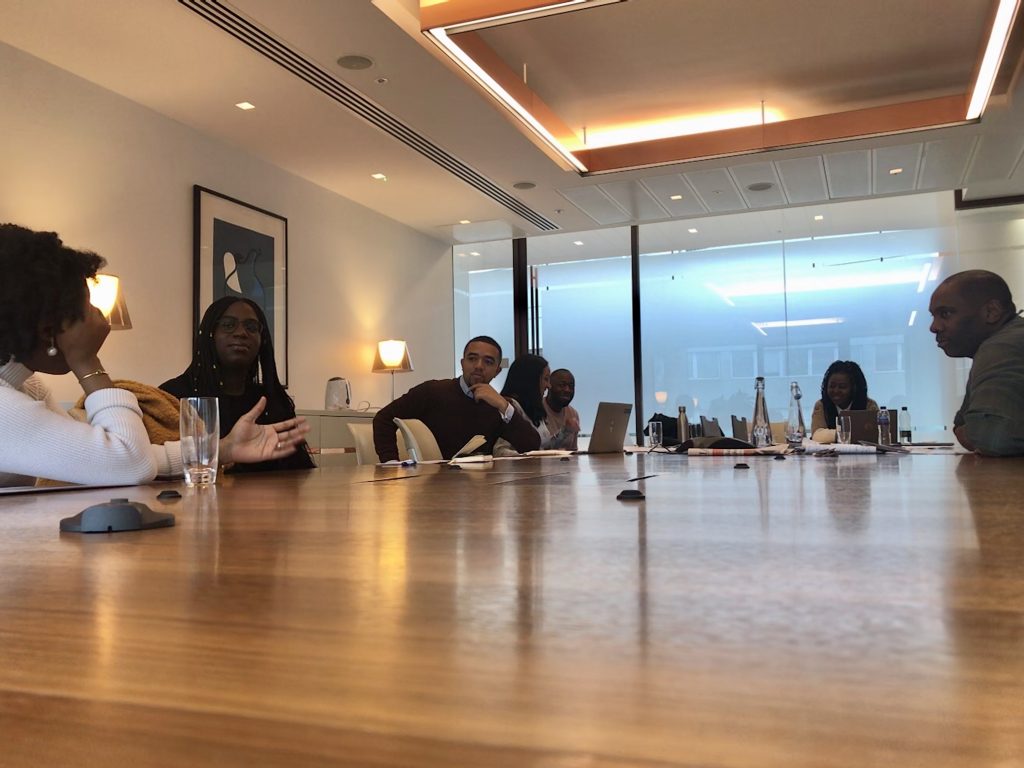 Led by BSN Director, Liam Symonds, we launched the BSN's central Marketing Committee in September 2019. The committee has since met bi-monthly to develop BSN's centralised marketing strategy. To read more about the committee's work and to meet its members, click here .
______________________________________________________________________________
BSN North

BSN North partnered with the Association of Women Solicitors in Manchester to host a Pub Quiz in November 2019. The event was well attended by a wide range of female legal practitioners and BSN Members, with JMW's Lawshare taking home the winning prize.
In December 2019, BSN Grassroots provided a Speed Networking master class to University of Law, Manchester students at different stages of their legal education, from first year to LPC.
Also, in December, BSN North held another successful and well-attended social as our final BSN North event of 2019 at The Alchemist.
More recently, BSN partnered with a number of professional networks in and around Greater Manchester as part of a Manchester Young Professionals Inter-Professional networking event in February 2020.
Lastly, BSN North is pleased to announce that Salford University recently became a corporate member of the Black Solicitors Network. BSN North is looking forward to partnering with the university in hosting a number of career-focused events and workshops for students and aspiring lawyers alike in the near future.
Kyle Blackburn
Chair, BSN North
E: bsnnorth@blacksolicitorsnetwork.org
______________________________________________________________________________
Become a Corporate Member

As BSN continues to grow and support an increasing number of people, we are keen to establish partnerships with organisations who, like us, see the importance and benefit of, and are committed to, furthering diversity and inclusion in the legal profession and beyond.
We recently welcomed BPP University, the Crown Prosecution Service and HFW LLP as corporate members of the BSN – thank you to our corporate members for your support which is greatly appreciated, especially during these unprecedented times.
For more information about our corporate offering, and to join our corporate membership, click here.
______________________________________________________________________________

Recruit from a diverse pool of talent via BSN's Jobs Board



The BSN's Jobs Board is an automated platform for employers seeking to recruit from a diverse pool of talent via our membership. For details about how to recruit via our Jobs Board, including the available jobs packages, click here.
E: jobs@blacksolicitorsnetwork.org
______________________________________________________________________________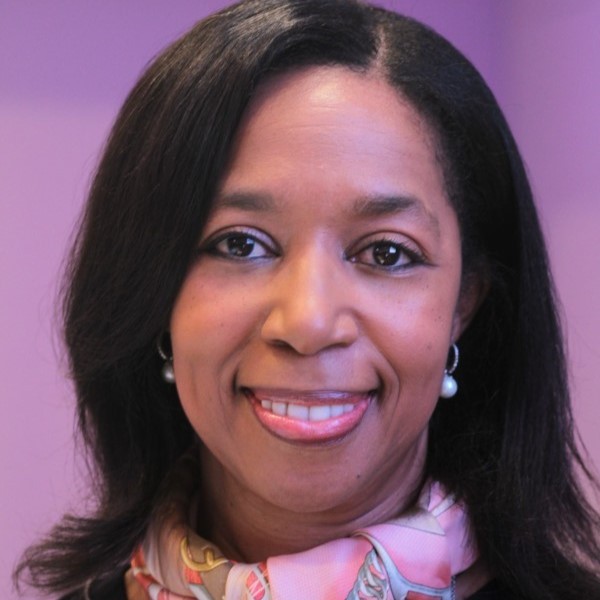 Thank you again for all your support, and we wish you and your families the best of health.


Best wishes,
Paulette Mastin
Chair, Black Solicitors Network