Established in September 2019 by BSN Director, Liam Symonds, the Marketing Committee advises on and implements the marketing and communications strategy of the Black Solicitors Network across all of its regions and operational segments.  The committee brings a diverse range of people, their expertise and experiences together to discuss, analyse and improve BSN's marketing and communication strategies in order to promote, enhance and further BSN's efforts.
E:  marketing@blacksolicitorsnetwork.org
Meet the committee…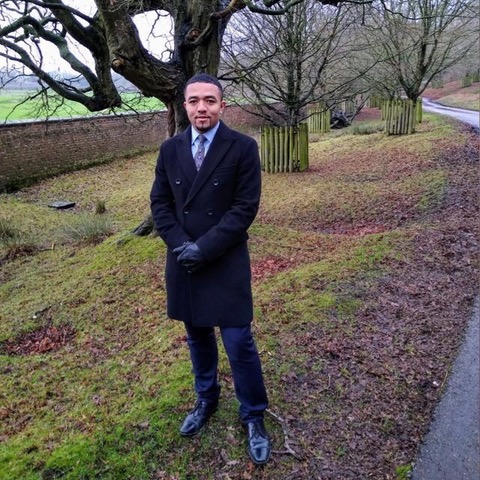 Liam Symonds – Chair
Liam is a trainee solicitor at Freshfields Bruckhaus Deringer LLP in London and is a director on BSN's Board of Directors. Liam established the Marketing Committee in September 2019 upon his appointment as BSN's Head of Marketing and Communications.  He previously served as the BSN's Administrative Assistant and the General Secretary of the BSN North Committee.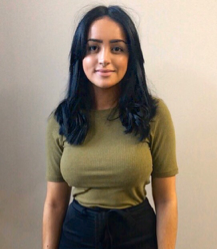 Eva Browning – General Secretary
Eva is a recent University of Manchester graduate and legal assistant in the Intellectual Property team at Shoosmiths LLP in Birmingham. She has served as the BSN's assistant since January 2019 and assisted Liam in the establishment of BSN's Marketing Committee. Eva has a keen interest in improving social mobility both within law and outside of it, specifically for those from underrepresented backgrounds (i.e. black and minority ethnic groups, low-income groups and those with little support within their own networks). Eva hopes to qualify as a solicitor in the future.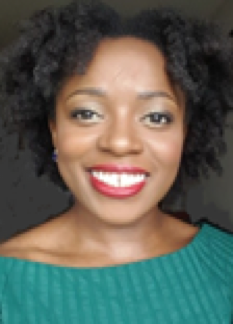 Kene Onyeka Allison – Membership Engagement Secretary (Professionals)
Kene is an in-house solicitor at Mizuho International plc; she is a dual-qualified lawyer with financial and commercial experiences in both Nigeria and the UK.  She volunteers in different capacities for various organisations with the aim of improving diversity within the legal industry and providing opportunities for BAME students to gain exposure into the financial sector.
As well as being a member of the BSN Marketing Committee, Kene is an active member of the Inspiring the Future organisation and is part of the WHLS Junior Lawyers Division Committee as a Membership Officer.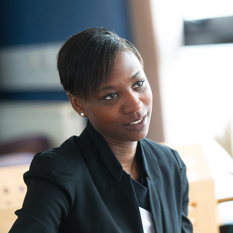 Aminata Ba – Partnerships Secretary (Corporates/Firms)
Aminata Ba is a French qualified lawyer and member of the Paris Bar. With experience practicing in-house and in private practice, she has been advising national and international companies on commercial issues and corporate matters. Besides negotiating contracts, Aminata has a built a solid experience on dispute resolution, by working on various litigation and arbitration cases.
She holds an MBA from Manchester Business School (2015), where she greatly focused on strategy and entrepreneurship. Daily, Aminata combines her legal knowledge and business awareness to help companies adopting sustainable solutions in UK and Europe. She's also supporting the social business Project Embrace, promoting diversity representation in the media.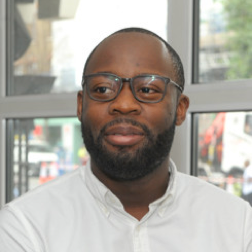 Quaam Animashaun – Social Media and CRM Lead
Quaam is a Senior Marketing Manager at Leigh Day. He sits on BSN's Marketing Committee as Social Media/CRM Lead.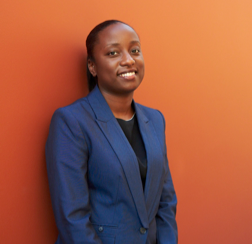 Francine Blanc – Press/PR Secretary
Francine is a real estate associate, working in the Planning, Infrastructure and Projects team at BDB Pitmans. She obtained her Bachelor's degree in Psychology and Cognitive Neuroscience from The University of Nottingham in 2007, going on to study a Master's in Clinical Neuroscience at University College London. She qualified as a solicitor into the real estate department of a multi-practice law firm in 2015, prior to joining BDB Pitmans in 2019. Francine mentors sixth form students via The Social Mobility Foundation and aspiring lawyers through The Law Society's breaking barriers down mentor programme. In her spare time, Francine enjoys cinema trips and reading fantasy novels.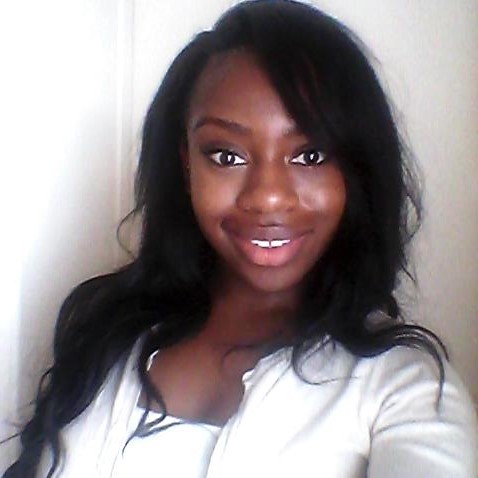 Olga Onyenani – CRM/Content Marketing Secretary
Olga Onyenani is a Law graduate from the University of Birmingham and currently sits on BSN's Marketing Committee as the Customer Relations Management/Content Marketing Secretary. Olga strongly aligns with the aims the network are working towards establishing within the legal sector. Olga believes it is important for young aspiring solicitors like herself able to access a support network that is representative of the excellence we have the ability to showcase. For these reasons, Olga hopes to bring an abundance of creative ideas to the committee, that encompasses the perspectives of those not yet within the scope of the legal sector. Olga hopes that with the help of her fellow committee members, she will be able to truly reflect the growth and intentions of the BSN with the committee's work.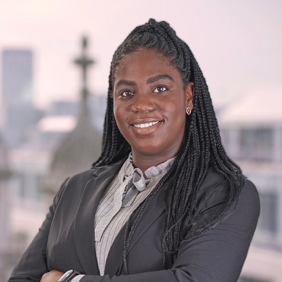 Mary Ojidu – Membership Engagement Secretary (Students)
Mary is a Catastrophic Injury paralegal at Stewarts. She assists in cases involving clients who have suffered serious spinal injuries, orthopaedic injuries and traumatic brain injuries. She completed the LLB (Hons) at the University of Sheffield and the LPC MSc at the University of Law in Leeds.  Alongside her budding legal career Mary has a thriving creative career. She is the Managing Editor of an independent non-profit publication that is dedicated to supporting the work of artists of colour. It has just over 30,000 readers, is rapidly growing and continues to challenge the status quo and improve the visibility of artists of colour. Mary plans on using the experience she has gained from growing and maintaining her readership to engage prospective BSN members and retain current ones.
As well as being a managing editor, Mary is also a documentary photographer. She has been featured most notably by the advertising agency AMV BBDO for Black History Month (UK) 2018 and Gal-Dem in the "What's in a Safe Space?" exhibition (Hull City of Culture 2017 Summer Festival). By working closely with Black British youth through experiences like the above mentioned, Mary feels she has gained the skills needed to engage the younger Black student demographic, especially those in the North, who often feel disconnected and feel they cannot relate to individuals in the legal sector.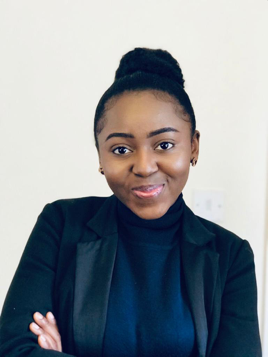 Irene Sai – Social Media Secretary
Irene Sai has experience in Marketing and communications and has worked with various media partners and owners. At Dentsu Aegis Network, she worked as a Digital Media Planner and assisted the firm, execute plans to achieve the Clients' objectives. She handled the social media accounts and analysed the digital profitability of brands such as Diageo, MTN, Cadbury. Irene believes in diversity and finds it a need to be the voice for the voiceless.  As a Business Administration graduate from both the Arctic University of Norway and the University of Ghana, Irene has taken part in various projects and internships with aims of harnessing her skills and assisting people do the same. As an LLM/LPC student of BPP University focusing on Media and Entertainment law, Commercial Law and Intellectual Property, Irene has gained the requisite knowledge on the current laws regarding social media and ready to use it as required. She worked at BPP's Enterprise Legal Clinic as a student advisor and also at SPG law as a paralegal. Irene worked as a committee member on BSN's UK Diversity Legal awards, handling the social media pages of the organisation. She joins BSN as the Social Media Secretary and hopes to give her best and make the most out of it.