Exploring and understanding mental health through the intersectional lens
May 14, 2019 @ 8:30 am

-

10:00 am

Free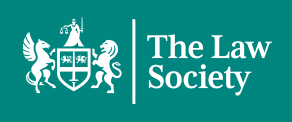 Mental health week – Panel event: Diversity and intersectionality
This seminar event is open to law students, solicitors and other legal professionals.
To mark mental health week, we are hosting a breakfast panel session. The theme of the event will be exploring well-being with lawyers from different diversity backgrounds. The event will also feature the impact of intersectionality and mental health. Join us on Tuesday 14 May for insight on this important topic.
Event aims:
understanding mental health and its effect on different diversity groups and the impact discrimination
understanding mental health through an intersectional lens
stigma: causes/consequences and changing the narrative
top down executive buy in: changing the mental health workplace culture.
Event programme:
08:30 – 08:45
Registration
08:45 – 09:30
Panel session

Chair: Yasmin Sheikh, founder, Diverse Matters and vice chair of the Lawyers with  Disabilities Division
Speakers: Bridget Garrood, partner, Cartridges Law
Kayleigh Leonie, lawyer, Tandon Hildebrand
Umar Kankiya, senior associate and head of mental health, Sternberg Reed
Terri Brookes, trainee, Government Legal Department
09:30 – 09:50
Q&A session
09:50 – 10:00
Next steps and concluding remarks
Please click here to reserve tickets.