BSN City Group: Navigating the organisational landscape – getting started with positive 'office politics'
May 1, 2019 @ 6:30 pm

-

10:00 pm

Free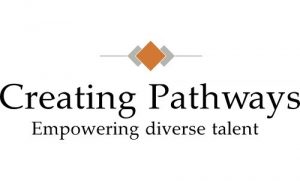 Navigating the Organisational Landscape by Joanna Gaudoin of Voice At The Table
Hosted by Linklaters LLP in association with the Black Solicitors Network (City Branch) ("BSN City Group").  This seminar is the second in a series of seminar workshops for BSN City Group's members including, in particular, the 2018/9 mentee cohort of BSN City Group's Creating Pathways for mentoring and sponsorship programme.
'Office politics' can often have negative connotations. However given the different people within an organisation with varying interests, motivations and behaviours, being politically savvy is essential for individuals to be effective in their roles and progress their careers.
This seminar aims to provide you with a better understanding of what "office politics" is, why opting out is not an option and equip you with the necessary skills to be more politically intelligent at your firm/organisation.
The seminar will be led by Joanna Gaudoin, a resident expert at Voice At The Table. Joanna helps individuals and organisations build better relationships and achieve greater professional success. Prior to joining Voice at The Table Joanna worked in marketing and consultancy for almost a decade.
Voice At The Table is a strategy consultancy with a focus on gender diversity and inclusion, they help companies prepare for the future with the benefit of gender balance and diversity of thought.
We hope you will be able to join us for what will be a practical and informative session.
Date:    1 May 2019
Timings:
18:30 – 19:00  Registration
19:00 – 20:30  Navigating the Organisational Landscape
20:30 – 22:00  Networking, drinks and canapés
22:00    Close
Venue:    Linklaters LLP
One Silk Street
London EC2Y 8HQ
To reserve a ticket, please click here.
To the extent you have any questions on this event please contact mentoring@blacksolicitorsnetwork.org.