BSN North and KPMG Careers Event 'Together Towards Tomorrow' 30 April
April 30, 2019 @ 6:00 pm

-

8:30 pm

Free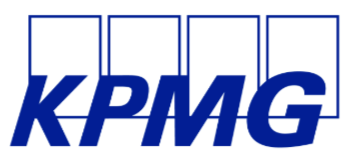 BSN North in collaboration with KPMG's African and Caribbean Network (ACN) is pleased to announce an event themed 'Together Towards Tomorrow' on Tuesday 30 April 2019 and all are welcome!
The panellists will share details of their experiences within their respective industries by drawing upon their career journeys, highlighting opportunities and challenges they may have encountered.
Come along and meet your peers from different functions within and outside BSN, learn about KPMG's ACN and ongoing initiatives such as the KPMG Black Heritage Talent Insight Programme.
Any questions for the panel are welcomed and encouraged!
The event will include:
–     Welcome by Martin Tyley – Partner, Cyber Risk, KPMG
–     Panel Discussion hosted by Roberta Akpan, KPMG
–     Speed Networking
–     Icebreaker and Q&A session
–     Refreshments
KPMG's African and Caribbean Network Lead – North
Roberta Akpan 
Manager, Restructuring, KPMG
Roberta has been at KPMG four years and is a Manager in the Leeds Restructuring practice. She works with companies and organisations in stress and distress with a specific focus in Healthcare and the wider Public Sector. Roberta is passionate about recognising intersectionality and that diversity and importantly inclusion remains at the forefront of the KPMG agenda.
Roberta has helped the ACN grow to include a regional presence in the North, organising events for Black History Month and collaborating with other networks such as KPMG's Network of Women (KNOW) and Corporate Responsibility (CR). Roberta also supports the wider firm with initiatives such as Black Heritage Reverse Mentoring and Black Heritage Talent Week.
Meet our panel
Tasnim Khalid 
Partner, JMW Solicitors LLP
Tasnim qualified as a solicitor in 2009 and started her career at Mills & Reeve Solicitors before joining JMW Solicitors in 2011. She is a Partner and Head of the Private Client Department. Tasnim acts primarily for entrepreneurial clients and landed gentry with complex estate planning requirements, nationally and internationally.
Tasnim has appeared on BBC radio and in the regional and national press on several occasions. She was a finalist for the "Legal Professional of the Year" award at the JCI Manchester Awards 2012. The Private Client Department were the finalists at the Manchester Legal Awards 2019.

Tasnim's team is rated as tier 1 in the Legal 500, whereby the directory states: The (private client) team at JMW Solicitors LLP is 'superb and very strong'. The 'exemplary' Tasnim Khalid heads the department; 'her technical expertise is second to none and her personable nature is endearing'.

Tasnim is an avid supporter of BSN and has been heavily involved with the committee and supporting the minority groups.
Louisa Villeneuve 
Assistant Manager, IT Risk Management, KPMG
Louisa Villeneuve is a consultant in the Information Risk Management team at KPMG, with a sector focus on Healthcare, Infrastructure and Government.
Louisa is the Lead Secretary for KPMG's African and Caribbean Network London chapter, and UK representative for KPMG's Global Millennial Advisory Board.
Louisa is also involved in KPMG's IT's Her Future and Female Future Leaders programmes, as well as being a mentor for KPMG's Black Heritage Reverse Mentoring scheme to a Senior Partner and member of the KPMG in the UK Executive Committee.
Rukayat Adeyemi 
Analyst, Technology Audit, KPMG
Rukayat joined KPMG in September 2018 following studying Biomedical Science at the University of Manchester. She works with corporate and financial firms to ensure their IT environment mitigates any potential financial risks.
Rukayat is particularly passionate about sharing knowledge and improving social mobility for young people.
She has been involved in mentoring and teaching secondary school and A level students as part of the many CSR opportunities offered by the firm. Within KPMG, Rukayat has been involved in leading team meetings to help drive knowledge sharing amongst graduates.
Kyle Blackburn 
Trainee Solicitor, JMW Solicitors LLP
Kyle is a Trainee Solicitor at JMW Solicitors LLP, currently in the Real Estate Finance department. Kyle has an MSc in Law and Business from The University of Law and has worked in the legal sector for over 5 years.
In addition, he is the Chair of The Black Solicitors Network (North) and a Director/Board Member for the national BSN organisation. With over 4,000 members, BSN is recognised by The Law Society as being one of the largest, diversity-focused, legal networks in the UK. Kyle also sits as a Council Member for Manchester Law Society.
Georgena Clarke 
In-house Employment Counsel, OCS Group
Georgena is an in-house employment lawyer at OCS Group UK. Georgena has extensive experience in the area of employment law and during her career she has worked for a number of blue-chip companies and household names. Having gained a wealth of experience at a Top 20 law firm, Georgena now provides advice in respect of the 20,000+ employees at OCS Group UK.
Georgena was pivotal in launching the Black Solicitors Network (North) and has mentored a number of junior lawyers at the start of their career who have come from various socio-economic backgrounds. Georgena also plays an active role in the Northern Power Women project as a 'North West Female Role Model'.
Registration
Register by clicking here. Spaces are limited and we expect this event to be popular, so don't delay in signing up. You will receive an email closer to the event to confirm if you have successfully reserved a space.
Please share this invite with your friends and colleagues and encourage them to come along.
Should you have any queries please contact us on bsnnorth@blacksolicitorsnetwork.org.