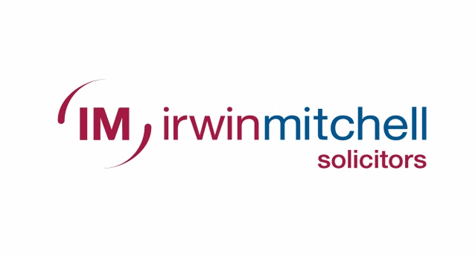 About Us
Irwin Mitchell is unlike any other law firm. Nationally acclaimed, with a strong international capability, we offer a broad range of legal services to national and international organisations and institutions, small and medium-sized businesses and private individuals.
The firm was founded in 1912 by Walter Irwin Mitchell. With a concentration on criminal law, he aimed to provide the highest quality legal services to the general public from his small legal practice in Sheffield.
Today, Irwin Mitchell is the 11th largest law firm in the UK with one of the five largest Private Wealth teams in the country, operating out of 14 UK offices including a consulting office in Middlesbrough.
We currently employ over 2,500 members of staff, including over 1,000 legally trained personnel and have helped over one million clients in our 100 year history.
The Business Legal Services division is also the fastest-growing area of the firm, with an increasing number of global, national and regional companies choosing to work with us.
In 2012, we became one of the first companies to be approved as an Alternative Business Structure (ABS), allowing us to plan for growth and take advantage of the opportunities created by the changing legal landscape.
Our Values
Whenever you deal with us, you'll notice that our core values guide us at every stage. We always seek:
To be pioneering with an imaginative outlook
To be approachable and caring
To be tenacious in the pursuit of our objectives
To be efficient in the provision of our services
To work with a foundation of integrity
Our People
At Irwin Mitchell, we celebrate the diversity of our people, our clients and the communities in which we operate. We know that our people are our biggest asset and as such, we are committed to creating an inclusive and supportive working environment in which our employees can flourish and our clients can prosper. The Our People strand is all about making this happen.
Overall, our aims are to:
Make Irwin Mitchell a 'great place to work' for all our people.
Create an inclusive and supportive culture
Build commitment to the diversity agenda throughout all levels of the firm
Provide our people with the opportunity to develop
If you're interested in joining us, visit our recruitment section.
Diversity
Irwin Mitchell is proud to be different.
We have a Partnership Diversity Board that is responsible for overseeing the practical implementation and continued development of the firm's diversity strategy. The Diversity Board is headed by Stuart Henderson, Regional Managing Partner and Board member.
Alongside this group, a number of internal listening groups have been established to focus on sexual orientation, age, gender, disability and race. Each group is led by a senior member of the Partnership and work with external agencies and networks to explore a range of issues and initiatives that will contribute to the inclusiveness of Irwin Mitchell.
In August 2015 we were shortlisted for the the 2015 Excellence in Diversity & Inclusion category at the Law Society Awards.
For more information click here