Insider: Law Practice Area Series | Life as a Criminal Lawyer | 8 April 6-6.45pm
April 8, 2021 @ 6:00 pm

-

6:45 pm
Share this event:  On LinkedIn | On Twitter | On Instagram
Are you an aspiring lawyer? Do you want to explore the various sectors and career paths within law? Do you want to hear from the insiders, shedding light on their chosen practice areas?
BSN Grassroots is delighted to present our new event series, 'Insider: Law Practice Areas'. For these talks, we will be joined by legal professionals who have developed their practices across a range of areas, including crime, restructuring and insolvency, immigration and asylum, commercial litigation, family and banking and finance. This series will be a fantastic opportunity to learn more about the range of practice areas available to train, qualify and practice in.
The first event in the Insiders series is 'Life as a Criminal Lawyer'. We are going to be joined by BSN Director Anthony Graham, Director and Solicitor at Amosu Robinshaw Solicitors and Mark Robinson, Barrister at Great James Street.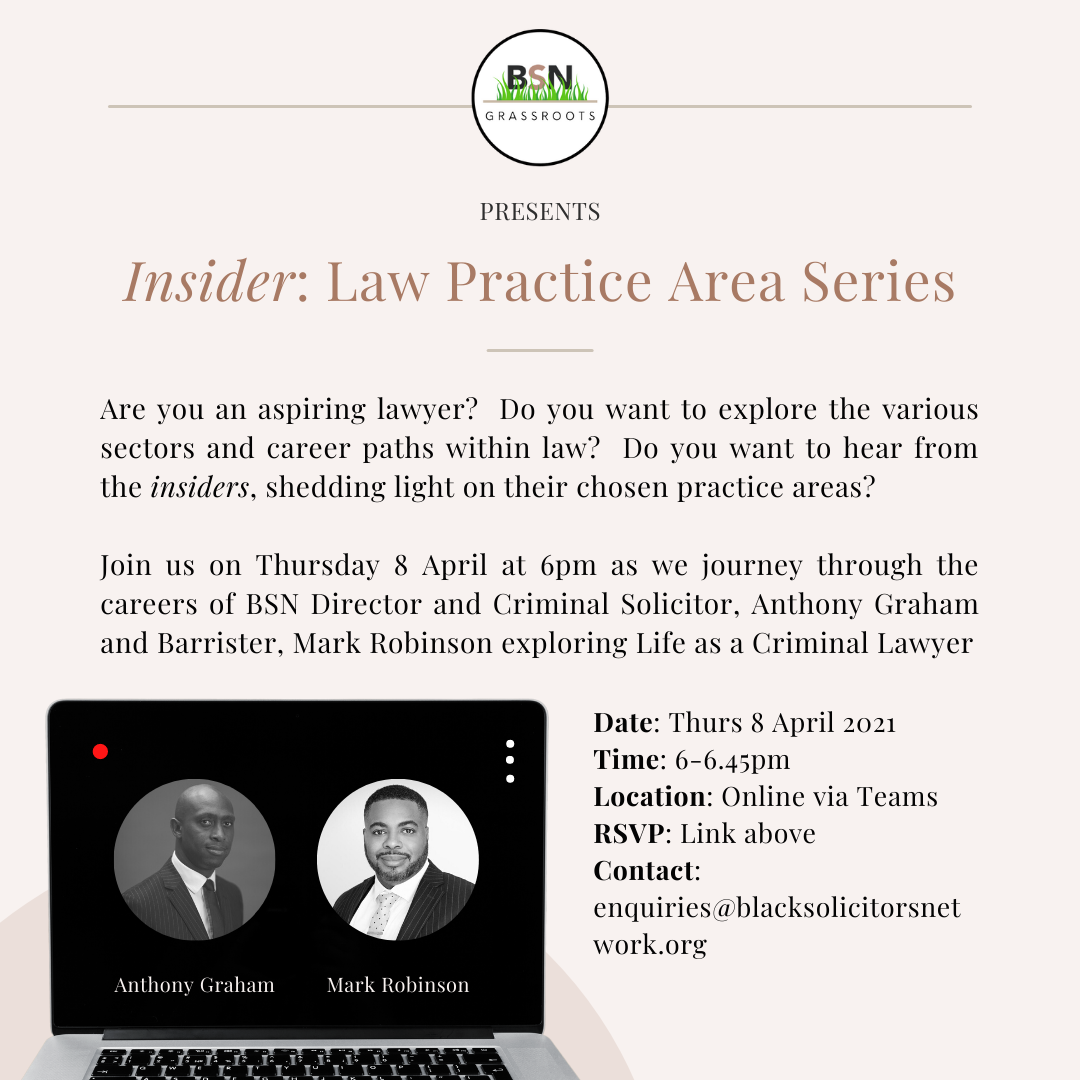 Our panellists will be discussing their experiences within the legal profession, what their day-to-day work consists of and how their roles differ as a solicitor and a barrister within the same practice area. There will also be a short Q&A which will give you the chance to ask any questions that you may have.
RSVP:  Click here