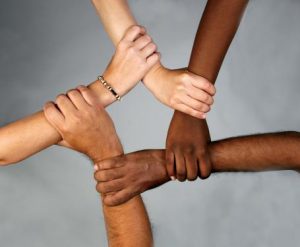 Are you interested in learning more about the legal profession and improving access to the profession? We are interested in hearing from law undergraduate students studying other disciplines who would like to be involved in the planning of networking, social and industry events.
What will you do?
You will play a fundamental part in the BSN's event team, involved in planning network, industry and social events. Our student representatives have played an integral part in the organisation of past events such as our "Jones Day Question Time Event", annual Diversity Legal Awards and our recent, "How to make it as a City Lawyer Event." You will benefit not only from the opportunity of attending these events, but will also develop key skills needed by lawyers.
What skills do you need?
We require individuals to have an array of skills including strong organisational, communication, social media and marketing competencies.
What have our current student representatives said?
"Since becoming part of the BSN, I have been able to harbour and improve on my interpersonal skills. I also met a network of professionals who were friendly and able to provide coaching and guidance, which is invaluable to me as an aspiring lawyer."
Who Are We?
A not-for-profit company, the Black Solicitors' Network is the primary voice of black solicitors in England and Wales and is the largest special interest group for legal professionals in Europe; we are committed to achieving equality of access, retention and promotion of black and ethnic minority solicitors. As we are a voluntary group, this is
NOT
a paid opportunity.
How to apply?
All interested persons should submit their CV (no more than 2 pages) and a
short
covering email (No more than 300 words) ASAP detailing your motivation for applying. Please send all CVs to
events@blacksolicitorsnetwork.co.uk
, with the email subject
"Application: BSN Student Representative"
for the attention of the Careers Team no later than Tuesday
6th February 2018
.
For more information please contact us via our social media platforms:Website –
http://www.blacksolicitorsnetwork.co.uk/
Facebook -
https://www.facebook.com/blacksolicitorsnetwork?ref_type=bookmark
Follow us on Twitter
@BSNofficial
Join our group on LinkedIn