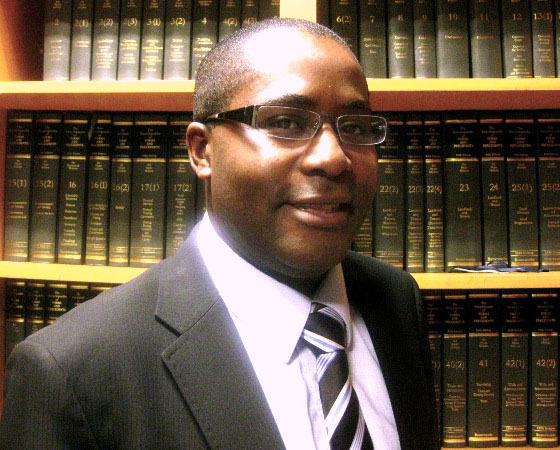 Stephen Friday is a partner in the practice of Percy Short & Cuthbert a solicitor's practice which has been established for over 100 years. He heads the non contentious department at the firm and deals with conveyancing, wills, probate and non-contentious commercial matters.
He sits on the Law Advisory Panels of De Montfort University and the College of Law at Store Street, London.
Stephen's interest in the academic stages of the training of potential solicitors led to a position on the Law Society Legal Practice Course Board in 1996, a position which he held for four years. He is also an Assessor for the Legal Practice Course.
He was appointed an Honorary Industrial Adviser to the University of North London in January 2002 and appointed to the Joint Academic Studies Board in February 2002.
Mr. Friday has maintained strong links with the African Caribbean community throughout his career. He taught English and Maths at the Lemuel Findlay Supplementary Saturday School in Tottenham for six years. This school has been established for over twenty years assisting children from the African and Caribbean community to supplement their main stream education. He joined the African Caribbean and Asian Lawyers Group shortly after it was formed in 1991. The group was established to help students from African, Caribbean and Asian backgrounds to pursue their career in law. After sitting on its board of directors for three years he became Chair of the group in October 1998 a position which he held until October 1999.
He is a serving Director and Hon. Treasurer of BSN.