Linklaters: Access to Justice – An evening with Alexandra Wilson
February 24, 2021 @ 5:00 pm

-

6:00 pm
Join the Linklaters Dispute Resolution practice for our first webinar of 2021! We are excited to move to the next stage of our exploration of the themes of identity and race in the workplace: going beyond the stories and committing to meaningful actions.
Wednesday 24 February 2021
17:00 – 18:00 (GMT) | 12:00 – 13:00 (EST) | 11:00 – 12:00 (CST)
Guest Speaker:

Alexandra Wilson
Barrister, Author and Campaigner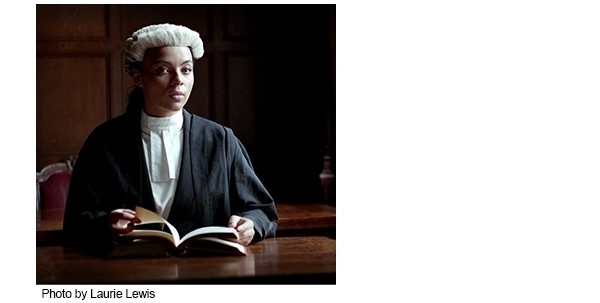 Alexandra Wilson is a barrister specialising in criminal and family law at 5SAH. She was a teenager when a close family friend was stabbed to death on his way home from football. Her friend's death compelled her to enter the legal profession to search for answers and make a difference in the legal industry. She studied Politics, Philosophy and Economics at the University of Oxford and was awarded two prestigious scholarships, enabling her to research the impact of police shootings in the US on young people's attitudes to the police.


In 2020, Alexandra was mistaken for a defendant on three occasions as she entered the courtroom to represent her client. This incident further reinforced her passion to drive real change within the legal system. In Alexandra's words: "I thought the best way to make a difference was to be a part of the system that is so problematic and to make change from the inside."




A member of the Criminal Bar Association Social Mobility Committee, Alexandra is passionate about equality and diversity within the legal profession and is a vocal campaigner for better treatment of ethnic minorities within the law and beyond.




Alexandra is the founder of Black Women In Law and co-founded One Case At A Time, an organisation set up to assist disenfranchised minorities in the legal process. She has also won a number of awards including Woman of the Year at the Precious Awards, Top 100 Changemaker and Barrister of the Week. Most recently, Alex was featured in The Lawyer's Hot 100 2021 list.




Alexandra is also a best-selling author and her debut book 'In Black and White', tells the story of her early legal career, recreating tense courtroom scenes, heart-breaking meetings with teenage clients and moments of frustration and triumph that make up a young barrister's life.

We hope you will join us for what will be a thought provoking session with Alexandra as she shares her story and challenges us to commit to meaningful action.
RSVP
Please let us know if you are able to attend this event by using the link below.
Webinar dial-in details
Dial-in details will be provided upon registration.